SPECTRUM OF SERVICES
The project will not be complete without quality installation. 
The company has a permit to perform electrical work up to 750 kV, both new construction and existing installations. 
We lay external power grids with both overhead lines and cable lines. We install power step-down transformers, both standing (oil) and built-in (dry). Transformers are placed both in TP (built of brick) and KTP of city or mast execution (metal). We lay cables both in trenches and on overpasses.

We carry out external and internal electric lighting. 

We install internal engineering networks, systems, devices and measuring instruments. 

We install engines and control systems, generators. 

We carry out installation of information networks, both by means of cables and wireless technologies. 

We implement electrical protection of structures, equipment and networks (lightning protection, grounding). 

We help to obtain technical conditions for connection to electrical networks, and implement them. 

All implemented projects are put into operation. 

We provide warranty and service.

We can get involved in the project at any stage.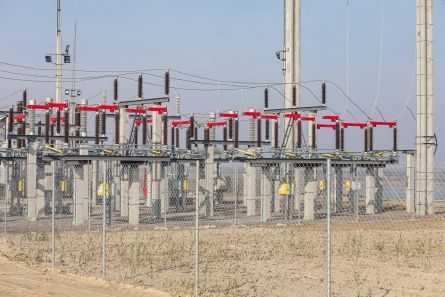 Feedback
If you are interested in our activities, you want to cooperate, or have specific questions - leave a request by filling out the form in the left column and we will be sure to contact you.

ADDRESS
st. Danyla Apostola, 10/313, Lviv, Ukraine, 79040
MOBILE PHONE
+380673334500
© 2020 All rights reserved.