20 years
The company's activity on the  market
35
industrial solar and hydroelectric power plants
1200
made of electrical cabinets
175 МW
Renewable energy is launched

Institute of Microprocessor Control Systems for Energy Facilities
Director Sabadash I.
Our enterprise is engaged in research and production work and in the activity crossed with Svitovyr LLC. The company is young in the Ukrainian market, but is developing dynamically. In our opinion, this is due to their desire to learn new directions in energy. Together with Svitovyr, we implemented a project of protection against single-phase earth faults within 6-1 kV of OJSC Dniprooblenergo. The executed project uses the most modern microprocessor devices and systems. Similar work is being done for a number of other enterprises - Dobrotvirska and Burshtynska TPP and others.
Given the qualifications of Svitovyr LLC employees, their desire to master the latest devices and equipment, we are an interested party in further cooperation.

LK UKRAINE GROUP, LLC
General Director Vitaly Shumishin
LK Ukraine Group LLC is engaged in business in the agricultural sector, namely: cultivation and storage of grain crops. During the construction of one of the grain drying complexes, the external power supply was performed by Svitovyr LLC (design, electrical installation works, commissioning).
In cooperation, Svitovyr LLC has established itself as a reliable partner that fulfills its obligations in a qualified, timely and high-quality manner.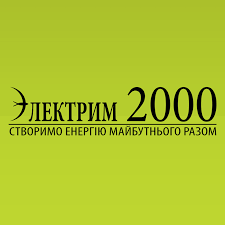 Electrim 2000, LLC
EXECUTIVE DIRECTOR PELEKHATIY R.M.
Electrim 2000 LLC is a manufacturer of low-voltage complete devices and automated control systems. Cooperation with Svitovyr LLC consists in installation and adjustment of the equipment made by us directly on production. During the cooperation, Svitovyr LLC has established itself as a reliable partner that fulfills its obligations on time.

Hydroenergoinvest LLC
Kyiv, director Permyakova O.V.
Hydroenergoinvest LLC is engaged in renewable energy throughout Ukraine.
During the reconstruction of hydroelectric power plants LLC "Svitovyr" made:
- excitation systems for synchronous generators,
- water supply regulators on the turbine blades,
- supervisory management and data collection system (SCADA),
- high-voltage cells.
Svitovyr LLC performed complex automation of the entire technological process at the hydroelectric power plant (design, electrical work, commissioning, staff training).
During the cooperation, Svitovyr LLC has established itself as a reliable partner that fulfills its obligations in a qualified, timely and high-quality manner.

"DTEK Zakhidenergo", Private Joint Stock Company
Director of DTEK Dobrotvirska TPP Tarashchuk O.S.
In 2013, the works "Technical re-equipment of the lighting network of the fuel supply conveyor №6 at Dobrotvirska TPP" were performed at Dobrotvirska TPP Svitovyr LLC. The works were performed qualitatively and in time stipulated by the contract.

Energy Saving 2002, LLC
Deputy Director Myron I.D.
Our company LLC "Energy Saving 2002" cooperates with the electrical company LLC "Svitovyr" for electrical and electrical design work.
We cooperated on the following objects:
- "Firm Svetoch",JSC (a division of Nestle Corporation)
- "Carpathian Mineral Waters",LLC
- "Lviv Pasta Factory",OJSC
- "CSK FOOD ENRICHMENT - UKRAINE",LLC
This cooperation has shown that Svitovir is a reliable partner that is able to qualitatively and quickly fulfill its obligations.

"Bravios" LLC
Director Krivoruchko Y.Y.
Bravios Limited Liability Company is an internationally known manufacturer of subscriber mailboxes. Thanks to the high quality of our products, we managed to gain a stable position in the markets of Western Europe - despite the high design and demanding end users. Six years of experience in the production of boxes allows us to say that only on the basis of cooperation with reliable partners is it possible to move forward. We put the design of power grids and maintenance of the electricity industry in safe hands.

Svitovyr LLC is also satisfied with the cooperation, we plan to involve this enterprise in the commissioning of new shops.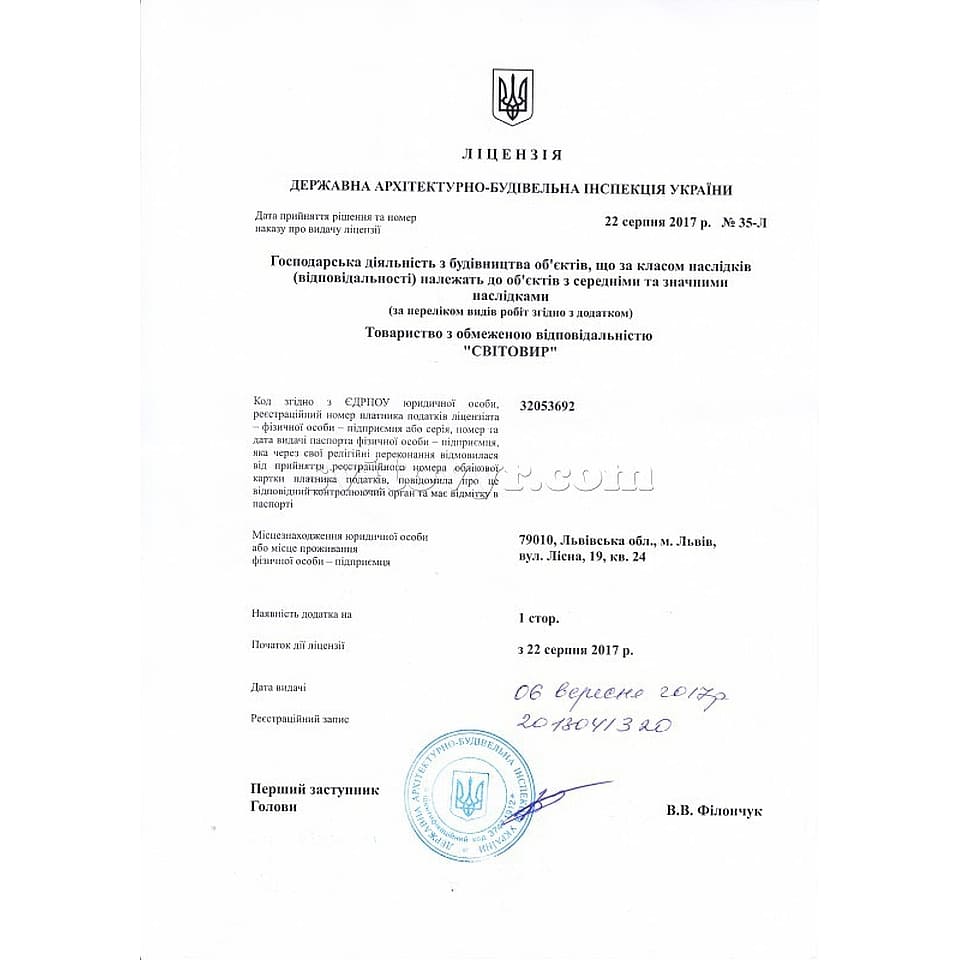 License
State Architectural and Construction Inspectorate of Ukraine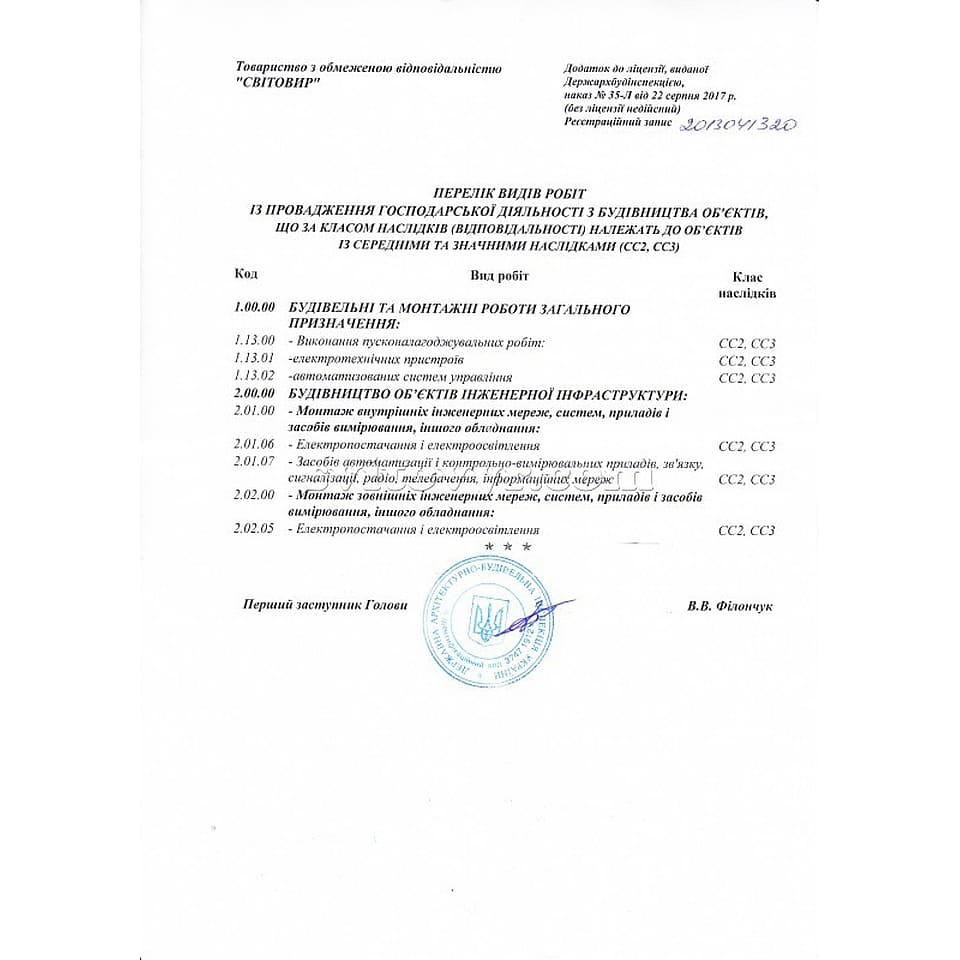 List of types of work
on introduction of economic activity on construction of objects which on a class of consequences belong to objects with average and considerable consequences (СС2, СС3)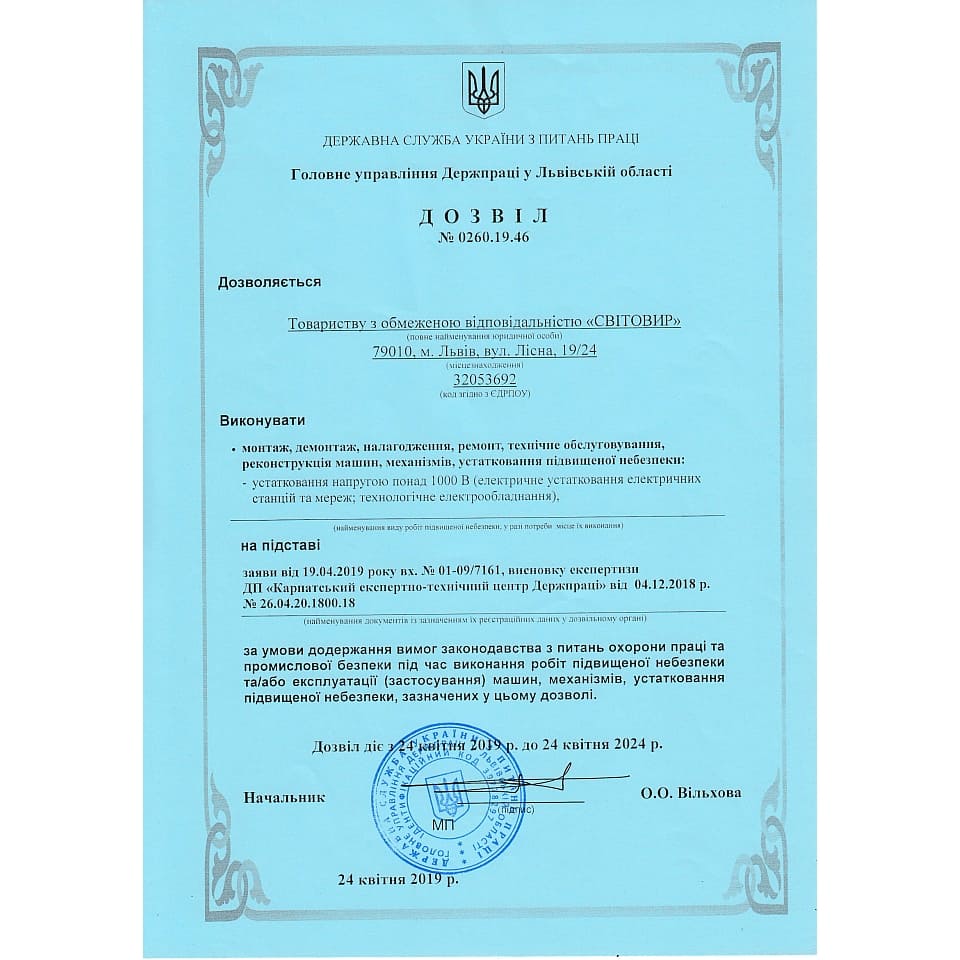 Permission
for installation, dismantling, adjustment, repair, maintenance, reconstruction of cars, mechanisms, the equipment of the increased danger.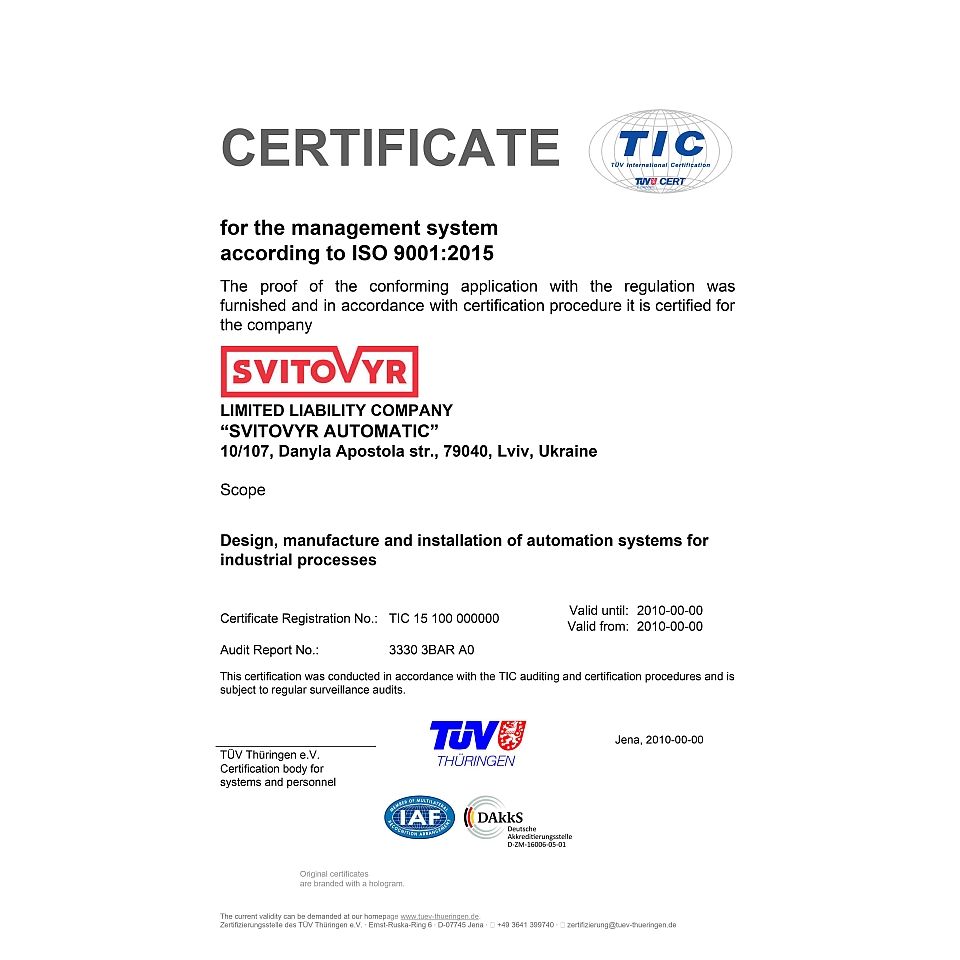 Certificate
ISO 9001: 2015 (Quality Management System)
Feedback
If you are interested in our activities, you want to cooperate, or have specific questions - leave a request by filling out the form in the left column and we will be sure to contact you.

ADDRESS
st. Danyla Apostola, 10/313, Lviv, Ukraine, 79040
MOBILE PHONE
+380673334500
© 2020 All rights reserved.