Types of automation panels
Excitation of synchronous generators
Cabinets with controllers
Cabinets of data collection from photovoltaic power stations
Video surveillance cabinets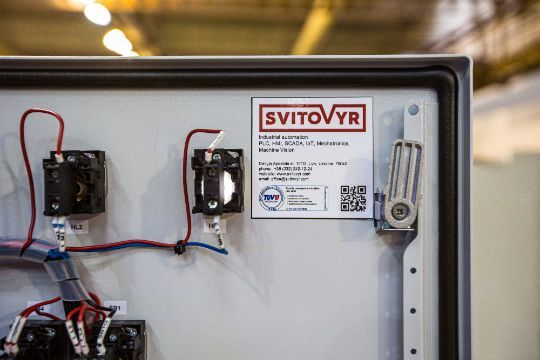 Svitovyr designs, manufactures, installs, adjusts and operates excitation systems for synchronous generators.

We collect cabinets, both according to own project, and according to the project of the Customer. We can order accessories for a cabinet, or use accessories of the Customer.

We make control cabinets for various technological and industrial processes. 
Different types of panels can be made of materials of well-known world brands and Ukrainian manufacturers. Execution of the order 
includes the whole process: from the development of schemes and 3D models to finished products.

© 2020 All rights reserved.