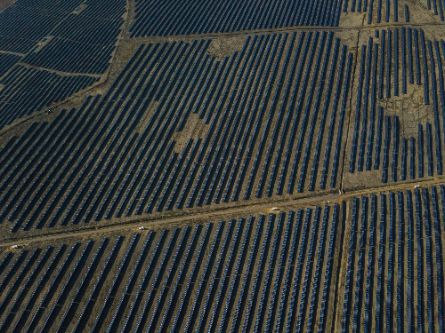 Green energy has a significant impact on the development of both the planet and humanity in particular. Today, about 70% of the world's energy production is occupied by minerals, the remaining 30% - renewable energy. However, minerals have limited reserves and are only available temporarily. The industry specializing in the production and use of energy from renewable sources includes water, sun and wind.
A wide range of services, individual approach, a professional team of engineers and installers are ready to develop a project and implement your ideas.

The main task of hydroelectric power plants is to convert the energy of water flow into electrical energy. For this purpose turbines which are connected to generators are used. The leaders in hydropower generation are Norway, Iceland, Canada and China. Hydroelectric power plants are being built on rivers, building dams and reservoirs.

In Ukraine, hydropower plants are divided into: small (MHPP) with a capacity of 1 to 30 MW; mini-hydropower plants - from 100 to 1000 kW; micro HPPs - no more than 100 kW, as well as medium - from 30 to 1000 MW and large - more than 1000 MW.
By type of hydropower plants are divided into: channel, dam, derivation, storage and tidal.
Svitovyr offers a full range of construction, modernization and maintenance.

According to astronomers, the sun will shine for at least another 5 billion years. Thus, the development of solar energy has considerable prospects for existence. Such energy can be converted into electricity in two ways: thermodynamic and photoelectric. The thermodynamic method is that the heat from the combustion of fuel in thermal plants is replaced by a stream of concentrated solar radiation. The photovoltaic method is the conversion of solar radiation into electrical energy.
The southern regions are best suited for the installation of solar power plants in Ukraine. The average annual insolation level ranges from 2.92 to 3.58 kW / m² / day. The advantages of solar power plants are that they can be installed almost anywhere (earth, roof, wall). The rapid development of solar energy in Ukraine began with the adoption of the program for the development of green energy in 2008. Every year, solar panels become more efficient, which allows you to convert solar radiation into electricity with less loss.

Scientific studies show that the Earth's wind energy potential is 1,200 TW. This figure is quite high, but the possibilities of using this type of energy are different in different parts of the Earth. Wind turbines are used to convert wind flow into energy. The principle of operation of which is as follows: under the pressure of the wind rotates a windmill with blades, which transmits torque through the transmission system of the generator shaft, which produces electricity. There are two fundamentally different designs of wind turbines: with horizontal and vertical axis of rotation. The power of the wind flow is proportional to its cross-sectional area and has a cubic dependence on the wind speed, ie its power increases even faster than the wind speed. It is recommended to install wind power plants in areas with strong and steady winds, namely: coastal strips and mountain tops. 

Green energy
Implemented projects
Feedback
If you are interested in our activities, you want to cooperate, or have specific questions - leave a request by filling out the form in the left column and we will be sure to contact you.

ADDRESS
st. Danyla Apostola, 10/313, Lviv, Ukraine, 79040
MOBILE PHONE
+380673334500
© 2020 All rights reserved.