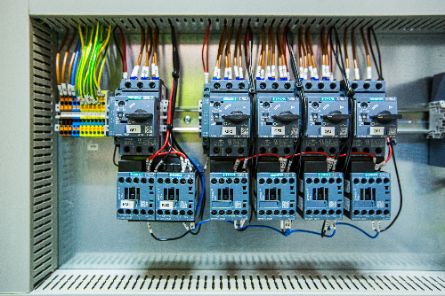 Svitovyr has many years of experience in the development and implementation of projects in the construction industry. We develop home scheduling systems, "smart home" systems, drainage and water treatment systems, fire safety and video surveillance. 

Ukraine's construction industry has been developing rapidly over the past few years, but lags far behind the world level of development due to lack of financial revenues. The importance of this industry for the country's economy is significant, because it includes capital construction and creates a large number of jobs. The economic effect of the development of this industry is the multiplier effect of funds invested in construction. 

The development of the construction industry affects the development in the production of building materials and related equipment, mechanical engineering, metallurgy and metalworking, petrochemical industry, glass production, woodworking, transport, energy and other industries. Also, construction promotes the development of small businesses.

Feedback
If you are interested in our activities, you want to cooperate, or have specific questions - leave a request by filling out the form in the left column and we will be sure to contact you.

ADDRESS
st. Danyla Apostola, 10/313, Lviv, Ukraine, 79040
MOBILE PHONE
+380673334500
© 2020 All rights reserved.