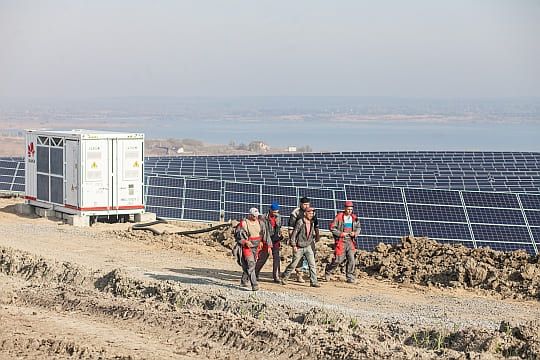 WHAT DOES SERVICE OF ENERGY FACILITIES INCLUDE?
Ukraine is on the path of integration into the European Community. 
So, whether we like it or not, our economy will become more and more similar to the European one, and this will inevitably lead to an increase in wages for workers in all industries.

The power industry is quite complex from a technical point of view and responsible in terms of occupational safety. All these factors will lead to the fact that small businesses, with a small staff, will be economically impractical to keep the staff of electricians in the company. A much more economical option is to enter into an agreement to service your company with a professional electrical installation company. You do not need to be trained in special centers every year, you do not need to buy a professional tool for electricians, test the insulation of this tool, a specialist who works with electrical networks of various companies gains more experience, and therefore can more quickly troubleshoot and restore work, or prevent such modes. In addition, having its own staff of electricians, sometimes you have to duplicate them, because when one of them gets sick, the company simply will not have anyone to turn to for help.

We provide a full range of services for the maintenance of the electrical industry of the enterprise. These include measurements of cable and wire insulation, grounding resistance, inspection and maintenance of transformers, autotransformers, stabilizers, diesel generators, maintenance of reactive energy compensation cabinets, elimination of insulation breakdowns (installation of low-voltage and high-voltage couplings), performance and maintenance of lightning protection and circuit. Replacement of cables and wires on the territory of the enterprise, laying of new cable channels, trays. Replacement of contactors and automatic machines, maintenance of asynchronous and synchronous motors as well as DC machines. Reconstruction of electrical panels and substations. Replacement of lamps, lamps and floodlights. Carrying out measurements of lighting in the workplace.

By entrusting all these works to our company, you will get a reliable partner, your interests and quality of work will be protected by our experience and the contract between us.

Svitovyr also takes care of facilities where automation systems are implemented. This is a timely check of all modes of operation, including emergency. Verification of correct reading of data, their processing and archiving, correct and timely transfer of this data from remote points to the central server. Maintenance of information networks. Uninterruptible power supply and cooling of control panels. Support for PLC, HMI, SCADA, mechatronic devices, IoT, conveyors, soft starts, frequency converters, generators, excitation systems. Software update.

Feedback
If you are interested in our activities, you want to cooperate, or have specific questions - leave a request by filling out the form in the left column and we will be sure to contact you.

ADDRESS
st. Danyla Apostola, 10/313, Lviv, Ukraine, 79040
MOBILE PHONE
+380673334500
© 2020 All rights reserved.