All industrial facilities must be earthed, and detached buildings, tall buildings and high-risk buildings must also have lightning protection.
Residential buildings must also have grounding and lightning protection. According to the safety rules in force in Ukraine, the resistance of the grounding circuit must have a resistance of up to 4 ohms, and the resistance of the circuit for lightning protection up to 10 ohms. 
For the correct choice of the grounding device, a calculation is made where such data as the maximum current that can dissipate the grounding circuit, soil resistance depending on the terrain, as well as other facts are taken into account.

To choose lightning protection, take into account a number of factors, such as the height of the building, and its location, and the roof structure, as well as how many people can be in this building at a time.
There are also industrial facilities that require special protection, especially for telecommunications systems, data centers, as well as explosive structures. 
Ensuring electrical safety is an integral part of the design of power supply networks for both industrial and civil facilities (factories, mills, schools, hospitals, residential sector, etc.).

Electrical safety is a system of organizational and technical measures that protect people from the dangerous and harmful effects of electric current, electric arc, electromagnetic field, static electricity. Ensuring electrical safety is mandatory and is determined by current state norms and rules. In electrical design, one of the important and mandatory measures is to eliminate the risk of electric shock in the event of voltage on parts of electrical structures.
For this purpose the grounding device is provided. Grounding is the deliberate electrical connection of metal parts of electrical equipment to the ground or its equivalent. 
All other metal parts that may be energized if the insulation is damaged are also subject to grounding. Depending on the object and the task, the following types of electrical safety are performed: working grounding, protective grounding, re-grounding, zeroing and equipotential bonding system. Due to the installation of high-quality and compliant with all relevant norms and rules of grounding not only provides zero potential for the housing of the device, but high-quality operation of all safety cut-out devices (circuit breakers, ELVs, RCDs, fuses, difavtomat, etc.).
Protective shutdown - high-speed protection that provides automatic shutdown of electrical equipment when there is a risk of electric shock.
Such a danger may arise in the case of:
· short circuit of the phase to the body of electrical equipment; 
· lowering the insulation resistance of the phases relative to ground; 
· appearance of a higher voltage in the network; 
· human contact with live parts.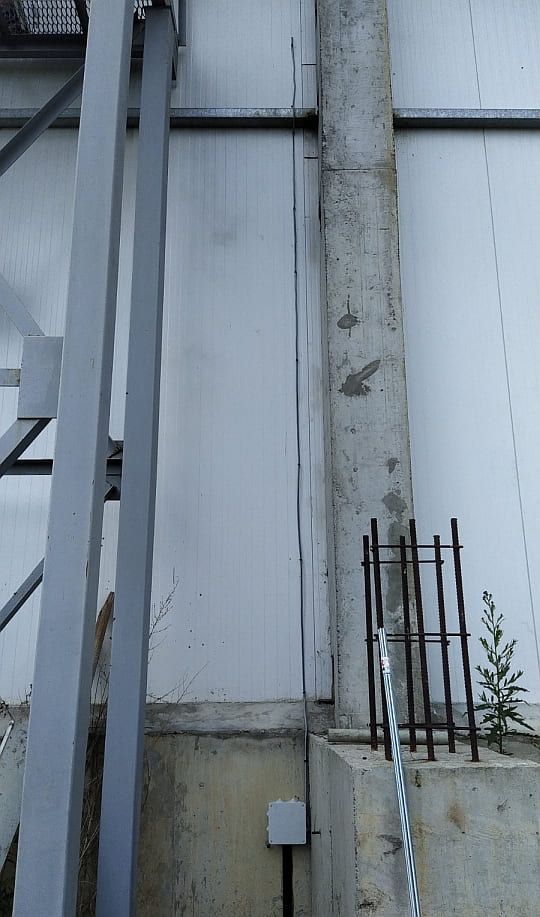 electrical design/installation works
Implemented projects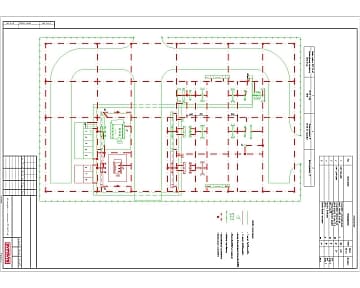 Installation of working grounding of 35/10 kV substation
Svitovyr LLC performs design and installation works on the device of working grounding. Unlike protective earthing, the main task of which is to eliminate the risk of electric shock when touching electrical equipment, the worker is responsible for the correct, uninterrupted operation of electrical equipment in normal or emergency mode, and is not intended to ensure electrical safety. Working ground is a deliberate electrical connection to the ground of various metal elements that may be energized due to a short circuit to the housing or for some other reason. Not only cases, but also neutral windings of generators, transformers and so on can be connected thus.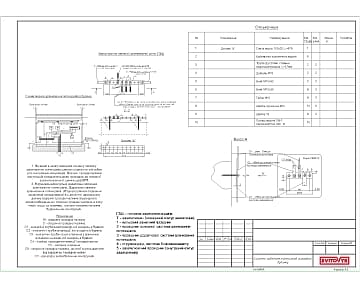 Equipotential bonding system
The system of equalization of potentials (SZP) is intended for equalization of potential of all leading parts of the building:

building elements; 
building construction; 
engineering networks; c
ommunications; 
lightning protection systems
System of equalization of potentials must be performed in TN-S and TN-C-S earthing systems. It is forbidden to perform SZP in the TN-C earthing system. If there is a difference in electrical potentials between two metal objects, such as a shower and a heating faucet, the simultaneous human contact of two objects can be extremely dangerous. The equipotential bonding system makes it impossible to generate a voltage between two conductive objects. The main and additional potential equalization systems are usually performed.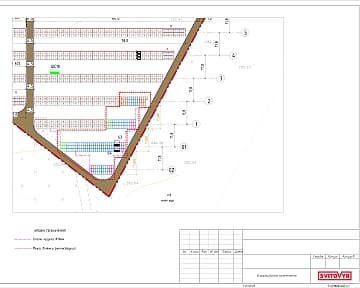 Arrangement of protective earthing of PPS
Specialists of Svitovyr LLC are implementing projects for protective grounding. Protective earthing is the intentional electrical connection to earth or its equivalent of non-conducting metal non-conducting parts. 
The protective effect of the earthing device is based on the reduction to a safe value of the current flowing through a person when he touches a damaged electrical installation.

Feedback
If you are interested in our activities, you want to cooperate, or have specific questions - leave a request by filling out the form in the left column and we will be sure to contact you.

ADDRESS
st. Danyla Apostola, 10/313, Lviv, Ukraine, 79040
MOBILE PHONE
+380673334500
© 2020 All rights reserved.