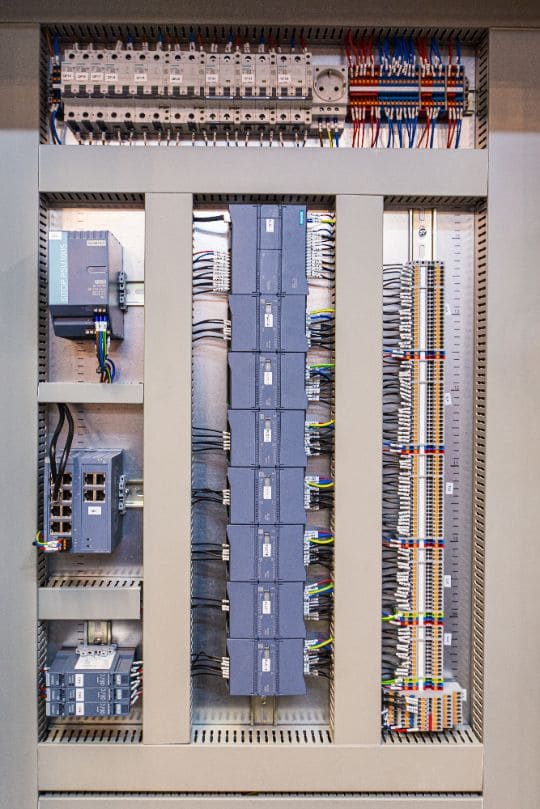 WHAT IS A PLC AND WHAT IS ITS MAIN FUNCTION?
Modern industrial system, or a separate machine, are complex mechanisms, so to control such mechanisms requires a "brain". This is the brain of the controller.
Controllers can be divided into two types:
- microcontrollers;
- industrial controllers. 
Svitovir positions itself as a B2B company. We have experience programming both types of controllers. Our clients are companies with industrial facilities, so we will focus on industrial controllers. 
Industrial controller - a microprocessor device that performs:
- collection of information from sensors and other microprocessor devices;
- signal processing;
- transmission of signals to actuators;
- signal transmission to a higher level of control. 
Svitovyr, in its projects uses industrial controllers from different manufacturers:
- Siemens;
- Schneider Electric;
- Mitsubishi;
- Unitronics.

PLC programming
Implemented projects
© 2020 All rights reserved.