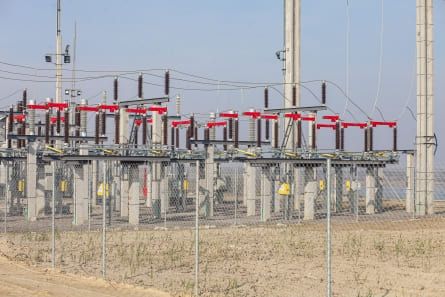 Svitovyr has considerable experience in the energy industry, and the company has made a significant contribution to the development of this industry in Ukraine. During the period 2014-2019, 35 solar and hydroelectric power plants were built, 175 MW of renewable energy were launched and more than 1,200 automation panels were manufactured. 
A wide range of services, individual approach, a professional team of engineers and installers are ready to develop a project and implement your ideas. Svitovyr has all the necessary permits, licenses and certificates for electrical design up to 750 kV and electrical installation up to 750 kV (OHL, cable, TP, ZRP, GRP, CHP, TPP). 
The energy sector is working with energy resources to generate, convert, transmit and distribute energy. The level of energy development is one of the most important indicators of scientific and technological progress. The volume of electricity production and its production per capita indirectly determine the economic potential and economic level of development of a country.

energy
Implemented projects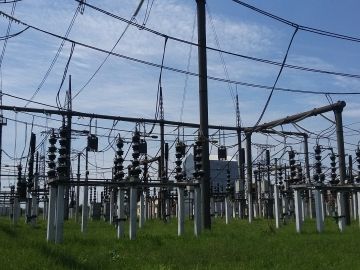 INSTALLATION OF THE DISCONNECTOR ON OUTDOOR SWITCHGEAR 220 KV
The project was developed for DTEK BURSHTYNSKA TPP (within the program "Change of the connection scheme of SS-1A 220 kV to SS-1B 220 kV"). A number of tasks were performed:
execution of project documentation;

dismantling of the 220 kV m disconnector; 

installation of 220 kV disconnector; 

performance of start-up and adjustment works.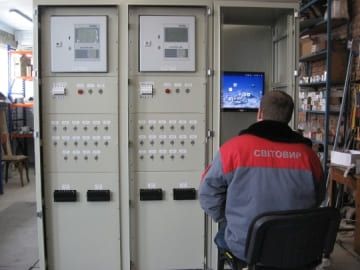 IMPLEMENTATION OF SINGLE-PHASE LOCK PROTECTION SYSTEM
Introduction of a system of protection against single-phase earth faults in networks of 6 kV. DTEK Burshtyn TPP (with the use of ALTRA devices).
A number of works performed within the project:

execution of project documentation 

installation of protection system ("ALTRA" devices) 

organization of data transmission network

performance of commissioning works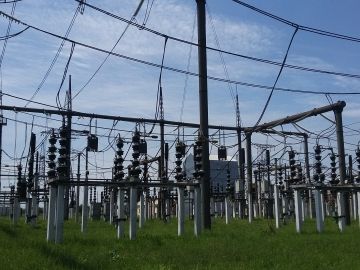 REPLACEMENT OF THE 110 KV SWITCH WITH GPP-110/35/6
Replacement of the 110 kV circuit breaker with GPP-110/35/6 KVPAT Stebnytsia Mining and Chemical Enterprise "Polymineral". A number of works were performed:

execution of project documentation 

dismantling of the 110 kV 

switch installation of the 110 kV 120-SFM-32B SF6 switch SFM-SFM-32B 32B (CG Power Systems), busbar installation 

performance of start-up and adjustment works



Feedback
If you are interested in our activities, you want to cooperate, or have specific questions - leave a request by filling out the form in the left column and we will be sure to contact you.

ADDRESS
st. Danyla Apostola, 10/313, Lviv, Ukraine, 79040
MOBILE PHONE
+380673334500
© 2020 All rights reserved.