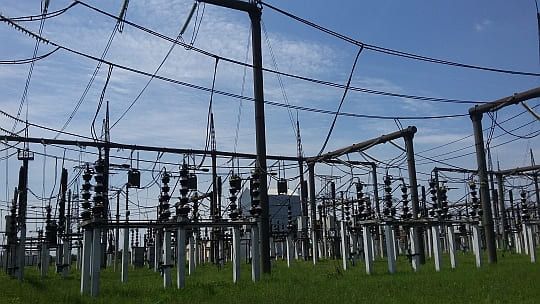 Distribution networks
The main components of distribution networks are transformer substations, switchgear and the actual electricity transmission network (cable or air), which are designed to receive electricity (from power plant generators, converters and lines). power transmission) and distribution between individual consumers. 
Our team provides a full range of services in the design, construction and installation, commissioning, maintenance and modernization of transformer substations, switchgear and power transmission networks for both the civil sector and industry. 
We have implemented many projects for the construction and modernization of transformer substations, closed transformer substations, switchgear both open and closed as well as the design and installation of complete transformer substations (KTP), complete distribution devices of the closed type. 

electrical design/installation works
Implemented projects
substation
110/35 KV SUBSTATION STEBNYTSYA MINING AND CHEMICAL ENTERPRISE "POLIMINERAL"
substation
110/6 KV SUBSTATION (S. STRASHEVYCHI)
substation
35 kV substation LLC "KARPATNAFTOKHIM"
© 2020 All rights reserved.